Istanbul is the first and most important tourist destination in Turkey and the cultural and economic centre of the country, and the malls in it are among the most important places that are recommended to visit during tourism tours in Istanbul for shopping and entertainment together.
Mall Of Istanbul: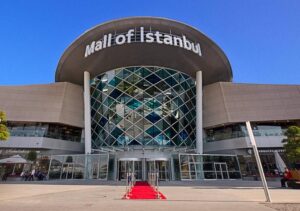 – One of the largest malls not only in Istanbul but in entire Turkey, and includes the most important luxury brands locally and internationally.
– It is located in the luxury Başakşehir area. It consists of a shopping mall and four towers, two of them are residential towers, a commercial building and the last is a hotel.
– Its restaurants combine oriental and western food
– It periodically hosts many international exhibitions and festivals, which display jewellery, paintings, antiques, authentic artifacts, and seasonal decorations, coming to Istanbul from all parts of the world.
– It received many awards related to the design, its wide corridors, and the ease of movement between floors with the help of 83 escalators and 42 elevators.
– It also received the award for the best integrated mixed-use project – the best development project for shopping centres – the future award for high achievement in 2011
Istinye Park Mall: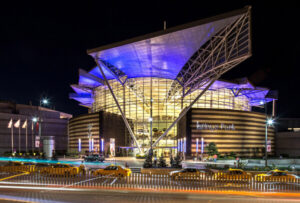 – Located in the prestigious Sariyer district, opened in September 2007, with more than 300 stores.
– It has an amazing design with a glass roof that opens and closes according to the weather in Istanbul.
– It consists of two parts, an indoor part, an outdoor part, and a part called (Istinye Park Bazaar), which is a mini bazaar that includes cafes, restaurants, vegetable markets, sweets shops etc…
– It is considered one of the best places to receive tourists, according to the testimonies of tourists from all countries of the world.
Cevahir Mall: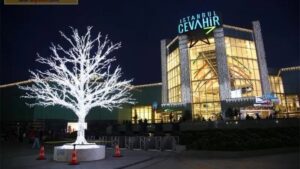 – One of the best Istanbul shopping complexes located in the famous Şişli district of Istanbul, the largest shopping centre in Europe and the second largest shopping centre in the world.
– Opened in October 2005 with a long list of the world's leading brands, it has become an enjoyable entertainment destination with an entertaining atmosphere while ensuring an extraordinary shopping experience.
– It consists of 6 floors, 11 cinemas, an amusement park for children, and 2500 parking spaces.
– It also holds a glass ceiling carrying the largest clock in the world which has 3 meters long for each number which it's carrying, in addition to the presence of a theatre equipped with a hydraulic system in the middle of the centre surrounded by a pool of water and used for artistic performances.